Contemporary Wedding Invitations are personalised and especially made for each customer.
Our Wedding Stationary designs can include Rings and Bible, Doves and Rings, Flowers, Hearts, Cartoons and Flags from around the world.
Photographs and Drawings supplied to us can be incorporated into your Wedding Invitation.
Your Wedding Invitations can have different types of fold: Landscape, Portrait, Gate Fold, Double Fold or Flat.
Contact us now for more information about our Wedding Invitations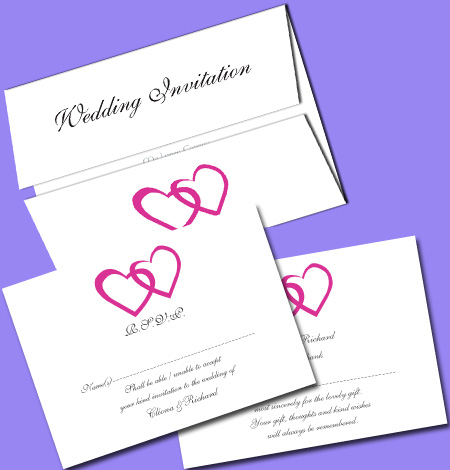 Save
Save
Save
Save